Home
News, and the latest updates.
Archives
Stories from the past...
Submit News
Got a item of interest? Here's the place to go.
Feedback
Your opinion always counts on how we can make GameSurge even better.
Mailbag
Comments on our features, by you, the viewers.

Hardware
Tweaks, reviews and a handy driver index highlight our newest section
Reviews
Looking to buy one of the hottest games? We have it covered.
Previews
Get a advanced look at the games of tomorrow.
Interviews
Find out more about the people behind your favorite game.
Strategy
Need Help? We have a very large selection of walkthroughs now up.
Gallery
A special section featuring the best in artwork and images.

Editorials
The written word, by staff and viewers.
Game Guy
A bi-monthly column contributed by Mark H Walker, an independant writer in the Gaming community.
Gallery
Pictures from around the web.
Hosting
Our current hosting plans and features.
Site Information
Who we are, what we do, our policies and job positions.


Strategy Index Guide
The resource for the best articles for the best games. Now with support over 55 games
Strategy Menu
N64

PlayStation
The Sony PlayStation, and beyond...
Nintendo 64
Currently Down.
Dreamcast
The Dreamcast resource, and more. Home of the DC Technical pages.

ShadowFlare: Episode 2 Review

Reviewed by Falcon
System Requirements:
P2 450+ CPU
Win95+
128MB RAM
200MB Disk space

Following the release of ShadowFlare: Episode 1 in early October, 2 months later Emurasoft has made Episode 2 available for purchase by gamers.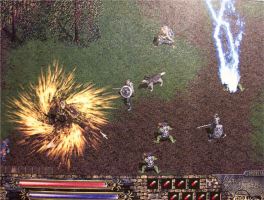 The world of ShadowFlare was introduced in Episode 1 – as a mercenary in the employment of a remote town, your skills are desperately needed fight against masses of enemies bent on the destruction on mankind.
Episode 2 takes the hero into a mountain range, in order to rescue struggling army groups. However, a dragon resides on the mountains and it will take cooperation with the local citizens in order to defeat the dragon.
The gameplay of Episode 2 follows directly on after the end of Episode 1. This means, not only does a prior installation of E1 need to exist, but you will also have to play though and finish it before continuing onto the next part.
Although the game does follow though a storyline, it is not designed with a strong sense of plot development. Rather it is action oriented, as the player enters new lands to engage the enemy forces and take on missions such as retrieving lost items, or killing "boss" characters.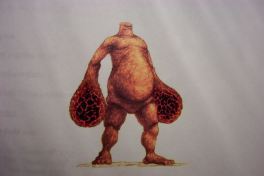 One of the benefits of a 4-episode system is the ability to break up the gameplay as well as payment of each part. At $14.99, the game comes at a reasonable price as a trial, as well as for the length of gameplay featured. If you find that it is not for you, or get bored before you finish, then at least a whole $50 will not be wasted as with other games.
E2 features the same gameplay and features as E1. The character choices and methods of advancement, the interface, as well as the "buddy system", along with the weapons and armory remain unchanged – for information on these aspects of the game please read our Episode 1 review.
The Tower of Ordeal is also available at the end of each Episode, which provides an opportunity to level up and gain magical items without the need to venture out into enemy territory.
Enemies will respawn in levels that you have already played – this can be useful to gain additional experience, and is not too inconvenient since a portal system can be used to jump between major waypoints.
Graphics wise, E2 is identical to its predecessor. Running on the same rather dated 2D engine with 640x480 resolution, the only visible changes on the screen are that of a variety of new monsters. With the introduction of E2 comes a range of unique creatures, with a Japanese/Anime touch in the design - from giant insects/creatures, to humanoid units, as well as come creative monsters that look unlike anything that has been presented in the past by developers who have kept to traditional, well known fantasy creations.
Music is relatively unchanged, with the same sounding midi type tracks. Sounds are also restricted to effects from environment interaction such as footsteps, or weapons slashing. There are no character interaction speeches, mostly likely due to the fact that it was ported over from a Japanese version, and additionally to keep the file size minimal for web downloads.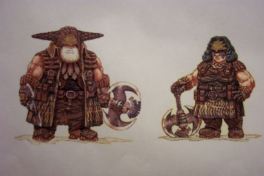 Multiplayer capability is again available for up to 4 players in one game. A program can be downloaded and used to find other online games. However, the same version installation is required to play in the same game as others – meaning that if you are playing E2, it will not be backward compatible with those who only have E1 installed, even just to play in the E1 lands.
The conclusion for ShadowFlare: Episode 2 is that it is essentially extended gameplay of Episode 1. Much like an expansion pack for a title, it adds new levels, monsters, and opportunities for the player to reenter a realm of monsters and magic.
E2 is equally priced as E1 at 14.99 and available as a 200 odd MB download. The gameplay is a reasonable length for the price, although to play through all 4 titles would cost $60 – higher than a single title for other even more complicated and lengthy RPGs available on the market. Since an installation and completion of E1 is necessary before E2 anyway, the best course of action would be to try the demo, or purchase E1, and if you like the game and are wanting more at the end of it then to go ahead with E2.

Final rating: 60%
falcon@gamesurge.com
An affordable, ultra-portable headphone set.

more