Home
News, and the latest updates.
Archives
Stories from the past...
Submit News
Got a item of interest? Here's the place to go.
Feedback
Your opinion always counts on how we can make GameSurge even better.
Mailbag
Comments on our features, by you, the viewers.

Hardware
Tweaks, reviews and a handy driver index highlight our newest section
Reviews
Looking to buy one of the hottest games? We have it covered.
Previews
Get a advanced look at the games of tomorrow.
Interviews
Find out more about the people behind your favorite game.
Strategy
Need Help? We have a very large selection of walkthroughs now up.
Gallery
A special section featuring the best in artwork and images.

Editorials
The written word, by staff and viewers.
Game Guy
A bi-monthly column contributed by Mark H Walker, an independant writer in the Gaming community.
Gallery
Pictures from around the web.
Hosting
Our current hosting plans and features.
Site Information
Who we are, what we do, our policies and job positions.


Strategy Index Guide
The resource for the best articles for the best games. Now with support over 55 games
Strategy Menu
N64

PlayStation
The Sony PlayStation, and beyond...
Nintendo 64
Currently Down.
Dreamcast
The Dreamcast resource, and more. Home of the DC Technical pages.

Icemat Audio: Siberia In-Ear Headset Review
Reviewed by Falcon

Special thanks to the folks at Icemat for providing the evaluation unit.
Technical Specifications: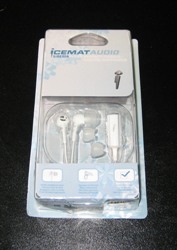 Headphone
| | |
| --- | --- |
| Frequency response: | 30 - 24.000 Hz |
| Impedance: | 16 Ohm |
| SPL@1kHz, 1V rms: | 90 dB |
| Cable length: | 1.0 m + 1.8 m = 2.8 m / 9 ft. |
| Jack: | 3.5 mm |
Microphone
| | |
| --- | --- |
| Frequency response: | 80 - 15.000 Hz |
| Impedance: | 2K Ohm |
| Pick-up pattern: | Uni-directional |
| Sensitivity (1V/P@1 kHz): | -38 dB |
In the package:
High performance headphones
Unidirectional microphone
3x ear adaptors/earplugs
Carry case
Extension cord for headphones and microphone
The Icemat: Siberia In-Ear headset is one of Icemat's newest additions to their gaming and audio range – a well rounded accessory that can be used for PC gaming, handheld gaming, portable audio, hi-fi, and IP telephony.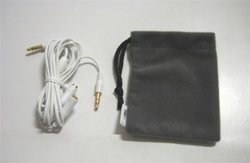 This type of earphone is made from silicon plugs/fins that are designed with the flexibility so that they shape to fit within the ears. There have two distinct advantages over generic earphones - They have excellent bass, and are also noise isolating, making them great to use with any form of portable audio - including MP3 players, portable gaming consoles and even your laptop. The noise-cancelling capability of these earphones means that you can use them without having to compete with ambient sounds, eg aircraft or train noise. I also found that due to the soft, flexible shape they tend to fit more comfortably inside the ear as well.
| | |
| --- | --- |
| | |
There are three different earpiece adaptors included in the package. In addition, an extra feature specifically added for gaming and VOIP is the microphone, with a clip and power switch included. This is of particular benefit for laptop users, who can carry these around easily in the included pouch. The microphone is not attached to the earphones, so it will not cause any hassle when it is not required. The included extension cable makes it easy to plug the set into your PC, especially if you need to reach the back of the computer for the socket.
As with all Icemat products, effort has been put into the design of the headphones – making sure that wherever you use them, you'll be sure to "look damn cool."

Onto the testing and conclusion:


An affordable, ultra-portable headphone set.

more