Home
News, and the latest updates.
Archives
Stories from the past...
Submit News
Got a item of interest? Here's the place to go.
Feedback
Your opinion always counts on how we can make GameSurge even better.
Mailbag
Comments on our features, by you, the viewers.

Hardware
Tweaks, reviews and a handy driver index highlight our newest section
Reviews
Looking to buy one of the hottest games? We have it covered.
Previews
Get a advanced look at the games of tomorrow.
Interviews
Find out more about the people behind your favorite game.
Strategy
Need Help? We have a very large selection of walkthroughs now up.
Gallery
A special section featuring the best in artwork and images.

Editorials
The written word, by staff and viewers.
Game Guy
A bi-monthly column contributed by Mark H Walker, an independant writer in the Gaming community.
Gallery
Pictures from around the web.
Hosting
Our current hosting plans and features.
Site Information
Who we are, what we do, our policies and job positions.


Strategy Index Guide
The resource for the best articles for the best games. Now with support over 55 games
Strategy Menu
N64

PlayStation
The Sony PlayStation, and beyond...
Nintendo 64
Currently Down.
Dreamcast
The Dreamcast resource, and more. Home of the DC Technical pages.
The GameGuy: The "Back in the Saddle" Edition
By Mark H. Walker (mark@markhwalker.com)
My readers (all four of them) may have noticed that it has been six months since the last GameGuy. The emails have poured in. All you okay? What are you up to? We need more GameGuy. Actually, not quite. But to answer the unwritten (and perhaps unasked) question, I've been very busy —designing games (www.locknloadgame.com) and writing books (Games That Sell). Too busy to write this column that at least I ―if no one else but my four readers― love.
Conventionally Speaking
I didn't make E3 this year and never missed it. On the other hand, I did make the two biggest retail game conventions in North America: GenCon and Origins. Neither is a haven for computer/video gaming, although GenCon did have quite a few heavy hitters (EA, Atari) in the lineup, but both are an electric experience.
Jordan K. Weisman is truly turning the world upside down. You may remember the guy; he designed a game called BattleTech, and founded FASA. Well FASA is yesterday's news, but Weisman's new company (Whiz Kids) is turning the gaming world on its ear with their combat dial, collectable miniatures games: HeroClix, MageKnight, and MechWarrior Dark Ages. They're cool, they're tactile, and they're simple enough to teach my eight-year old in fifteen minutes.
Also cool is the new line of Milton Bradley games. I own two: Star Wars: Epic Duels and Battle Ball. Epic Duels is a tactical combat game with pre-painted miniatures, while Battle Ball is Blood Bowl lite. Both take about ten minutes to learn and another five to teach your kids. These companies so get it. Gone are the times when I could spend hours at the gaming table or in front of my monitor playing games. Doing so now garners hard stares from the spouse and sexless nights. It just ain't worth it.
It's Weird…
Games and gaming are a sick hobby.
Really.
Okay, not really, but the hobby certainly breeds some strange press. Just browsing a gaming newsletter when I come to a section titled, "Cure Your Summer Blahs with a Computer Upgrade." Summer Blahs? Excuse me. I just spent six months enduring the cold, snow, sleet, and rain, and I'm supposed to feel blue because the summer slow game releases? Puhlease folks, get a life.
Different topic, but just as strange… back page of a gaming magazine makes a semi-humorous stab at folks trying to break into the journalistic side of the gaming industry. It lists some requirements such as championing obscure games, 'dissing popular games, and grammatical ignorance. Unfortunately, there is a bit too much truth in the humor for comfort. In an industry with way more applicants than jobs, it seems like many reviewers worry more about making a name for themselves than reviewing games.  I guess that's cool… if you don't mind trashing a development team's two years of blood, sweat, and tears just to bag another pocket-change review. 
Extremely Tight Takes and the Final Word
Recently played a few games that need comment. Codemaster's IndyCar Series is close, but no cigar. Perhaps a PC version with a nice wheel would pull it off, but on my PS2 the cars are just way too squirrelly. It's easy to make a difficult racing game; the challenge is to make a fun one.
Vietcong… not a bad effort. I love the music, and the ambiance is great. Unfortunately, the VC are pretty damn stupid. Granted they were just militia, but when a Vietcong's foot protrudes from a corner, I shoot it, I hit it, and the VC does nothing, you have some AI problems.
Sorry, I'm not trying to be different, but I like Dreamcatcher's Emergency Fire Response. The thought of a tactical, real-time strategy game in which you save —rather than destroy— is just too cool. Game looks good too. Monte Cristo designs it; so I hope the missions are not quite as tedious as those in their game, Platoon.
Finally, the IDSA says that PC/Video games earned billions of dollars in 2002. Do you think they could take some of that money and make a game wrapper that doesn't take a Swiss army knife and thirty nimble fingers to unwrap? Out.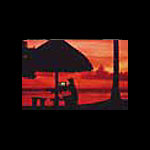 © Mark H. Walker, LLC 2001
Mark H. Mark H. Walker is a veteran interactive entertainment journalist who has written over 40 books and designs games including his soon to be released Lock 'n Load


An affordable, ultra-portable headphone set.

more