Home
News, and the latest updates.
Archives
Stories from the past...
Submit News
Got a item of interest? Here's the place to go.
Feedback
Your opinion always counts on how we can make GameSurge even better.
Mailbag
Comments on our features, by you, the viewers.

Hardware
Tweaks, reviews and a handy driver index highlight our newest section
Reviews
Looking to buy one of the hottest games? We have it covered.
Previews
Get a advanced look at the games of tomorrow.
Interviews
Find out more about the people behind your favorite game.
Strategy
Need Help? We have a very large selection of walkthroughs now up.
Gallery
A special section featuring the best in artwork and images.

Editorials
The written word, by staff and viewers.
Game Guy
A bi-monthly column contributed by Mark H Walker, an independant writer in the Gaming community.
Gallery
Pictures from around the web.
Hosting
Our current hosting plans and features.
Site Information
Who we are, what we do, our policies and job positions.


Strategy Index Guide
The resource for the best articles for the best games. Now with support over 55 games
Strategy Menu
N64

PlayStation
The Sony PlayStation, and beyond...
Nintendo 64
Currently Down.
Dreamcast
The Dreamcast resource, and more. Home of the DC Technical pages.
GameGuy: The "Action" Edition

(Hint –You don't need a online connection.)

By Mark H. Walker

Computer games and action go together like peanut butter and jelly, Eliza Dusku and desire, product managers and half-truths. Since Wolfensteiners began wasting pixilated German infantry in the late-eighties, gamers have had a passion for all things action. It's been a good ride, the Dooms, Quakes, Tomb Raiders and Unreal Tournaments of the world garnering a substantial corner of the gaming market.

But what now? Is tomorrow's action game a multiplayer slugfest like Unreal Tournament, an adventure such asTomb Raider, or a strategy-action hybrid such as Giants? Unremarkably, the answer is all the above. The genre's fan base is broad enough to support numerous sub-genres, but, at the same time, no multiplayer blast-a-thon, acrobatic puzzle-fest, or first-person strategy title will be *the* next big thing. That *big* thing won't require an online connection, or even cat-like reflexes. No, the next king of action will be a single player action-RPG.

Here's why.

Multiplayer is an overrated game seller. Yep, I've heard of Everquest, and yes, I've spent more than my share of online minutes with Unreal Tournament, but multiplayer lacks. It lacks foremost a sense of completion and secondly the ability to play anywhere, anytime, at my own pace. Humans are ordered animals; we like to finish what we start. That finishing gives us a sense of completion, a feeling of progress. There is no such sense in multiplayer fragfests.  Furthermore I like to play when and where I want, pausing the game if the phone rings or my children call. You can't do that with multiplayer. And you know what? I'm not the Lone Ranger here. I think a lot of people want that same sense of completion, the same freedom of play. Hence, the next huge title will be single-player oriented.

RPG? Sure. Most role-playing games' big draw is story and character development.  That same draw will propel the future of action games. A glance at hits from the last few years tells all. Half-Life, System Shock 2, Metal Gear Solid 2, Deux Ex, and No One Lives Forever, all had a strong story and/or character development. The reason is simple; we play games to escape reality. Now, that isn't a bad thing. We also read books, watch movies, and party to escape our work-a-day reality. It's called having fun.

People want their games to provide the same "fun" that a good book, movie, or bar do. Doing so takes an enthralling story, one laced with believable twists and turns, one that makes you route for the hero (or heroine) and jeer the bad guy (or girl). One that makes you care.

By the same token, part of that caring is committing yourself to a character. Certainly, an intriguing plot does this, but role-playing games --and hence the role playing elements in action games-- give the gamer something better than even the best book –the ability to create the character in your own image. You may have boarded the System Shock 2's Von Braun with a clean slate, but how your game persona develops is your own decision. And it is that involvement with the character that keeps gamers coming back until the final episode.

So, there you have it. Forget multiplayer mayhem, not doubt it's fun, and enhances any game –witness the legion of Counterstrike fans, but it is secondary to the single player element of an action game. The big selling action games of the future will stress that single-player mode, because people want to finish what they start, additionally they will emphasize story, because story is what make the gamers want to finish the game, and finally they will stress characters (and their development), because characters are what make the story. Without those three elements: Strong single player game, story, and character development, an action game will have no future in the industry.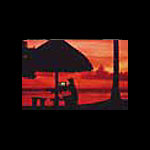 © Mark H. Walker, LLC 2001
Mark H. Mark H. Walker is a veteran interactive entertainment journalist who has written over 40 books and designs games including his soon to be released Lock 'n Load


An affordable, ultra-portable headphone set.

more