Home
News, and the latest updates.
Archives
Stories from the past...
Submit News
Got a item of interest? Here's the place to go.
Feedback
Your opinion always counts on how we can make GameSurge even better.
Mailbag
Comments on our features, by you, the viewers.

Hardware
Tweaks, reviews and a handy driver index highlight our newest section
Reviews
Looking to buy one of the hottest games? We have it covered.
Previews
Get a advanced look at the games of tomorrow.
Interviews
Find out more about the people behind your favorite game.
Strategy
Need Help? We have a very large selection of walkthroughs now up.
Gallery
A special section featuring the best in artwork and images.

Editorials
The written word, by staff and viewers.
Game Guy
A bi-monthly column contributed by Mark H Walker, an independant writer in the Gaming community.
Gallery
Pictures from around the web.
Hosting
Our current hosting plans and features.
Site Information
Who we are, what we do, our policies and job positions.


Strategy Index Guide
The resource for the best articles for the best games. Now with support over 55 games
Strategy Menu
N64

PlayStation
The Sony PlayStation, and beyond...
Nintendo 64
Currently Down.
Dreamcast
The Dreamcast resource, and more. Home of the DC Technical pages.
The GameGuy: The ďPick on Someone Your Own SizeĒ Edition
By Mark H. Walker
On April 27th, Robert Steinhaeuser donned black clothes, a black mask, and grabbed his 12-guage shotgun and a pistol. He walked through the doors of his school in Erfurt Germany, and began killing. When the shooting stopped 17 people, including Steinhaeuser, lay dead.
Video games? Sure, thatís part of the problem. So is violent TV, fathers beating hockey coaches to death, mothers that never come home, a blurring in the line between right and wrong, and a 24/7 world that rewards nothing but success, modelesque looks, and violent, decisive men of action.† Yet the particulars matter not. Since 1993 there have been 25 incidents of violence in Americaís schools. The profiles of the killers are similar, but not identical. I can, however, tell you what none of them had: A life, a love, friends, nurturing parents, a sense of place.
Many of the killings have that video game hook thing. Yet the killers canít even do that right. Losers in life, they are also losers in fantasy. In my games of Unreal Tournament, Quake III, and Ghost Recon the targets shoot back. In Erfurt and Columbine they didnít. Maybe the next misfit needs to pick on someone his own size. Want to be a big man with a gun? The local National Guard infantry company is having a live fire exercise this weekend. Try to stage your next massacre there; those targets shoot back.
Whose School is it Anyway?
The public relations representatives inundate me with games. Itís quite funny. It takes an act of congress to get EA to send along Knockout Kings 2002, but all the other publishers swamp me with software ĖPREview discs, Review discs, cracked discs, T-shirts, games for systems I donít have, and games for systems I do. I canít use them all so I give them to my 4th graderís school.
I donít give them the Resident Evil stuff. If it isnít rated ďEveryone,Ē I keep it for myself. You think the school would trust my judgment? After all, Iíve written forty-some game books, about 500 gaming articles/reviews, and appeared on internationally syndicated radio discussing the gaming life. Of course they donít! The principal turns the games over to the school board for approval. After all, theyíre all tremendously hip dudes and dudettes (you can imagine). But doing so makes it easier for the teachers. Itís inconvenient to answer parentís questions if little Johnny brings home a game with something ďobjectionableĒ in it.
By the same token, my fourth grader canít walk her first-grade sister to class. The teachers donít like kids roaming the halls. They are too hard to control (this is in a rural elementary school). It doesnít matter that the walking makes the first grader feel better. Itís inconvenient for the teachers. Neither does my six-grade daughter have parties. Those are inconvenient, difficult to control, and take away from class time. Itís essential to teach kids that life isnít fun early on.
The unfortunate side effect of fun is chaos, and chaos gets in the teachers way, making their life inconvenient. Itís important to make school convenient for the teachers. After all, theyíre the focus of the school system.
Arenít they?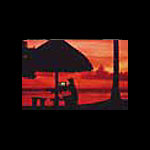 © Mark H. Walker, LLC 2001
Mark H. Walker is a veteran interactive entertainment journalist who has written over 40 books including his recently released Medal of Honor and Wizardry 8 strategy guides
An affordable, ultra-portable headphone set.

more