Home
News, and the latest updates.
Archives
Stories from the past...
Submit News
Got a item of interest? Here's the place to go.
Feedback
Your opinion always counts on how we can make GameSurge even better.
Mailbag
Comments on our features, by you, the viewers.

Hardware
Tweaks, reviews and a handy driver index highlight our newest section
Reviews
Looking to buy one of the hottest games? We have it covered.
Previews
Get a advanced look at the games of tomorrow.
Interviews
Find out more about the people behind your favorite game.
Strategy
Need Help? We have a very large selection of walkthroughs now up.
Gallery
A special section featuring the best in artwork and images.

Editorials
The written word, by staff and viewers.
Game Guy
A bi-monthly column contributed by Mark H Walker, an independant writer in the Gaming community.
Gallery
Pictures from around the web.
Hosting
Our current hosting plans and features.
Site Information
Who we are, what we do, our policies and job positions.


Strategy Index Guide
The resource for the best articles for the best games. Now with support over 55 games
Strategy Menu
N64

PlayStation
The Sony PlayStation, and beyond...
Nintendo 64
Currently Down.
Dreamcast
The Dreamcast resource, and more. Home of the DC Technical pages.
GameGuy: The "I Told You So" Edition
By Mark H. Walker
My three regular readers will remember that last year I predicted Sony would win the console wars. At that time the Xbox was just a potential hole in gamers' wallets, and we were all making predictions. Some people compared the system specifications of the big three (GameCube, PlayStation 2, and Xbox), some people compared the price, and some people compared the financial resources. What they forgot to compare were the games. I predicted that only the PlayStation Deuce would have them in sufficient quantity to win the war. You know what? I'm right.
Oh, the battle isn't over yet, but it doesn't look good for Sony's competitors. Recent data shows that Sony's consoles have 57% of the market share. Their nearest competitor is Nintendo with 21%. Microsoft trails with 9%. Even more damning are the software sales figures. In statistics compiled by the Video Dealers Software Association for the month of March, PlayStation 2 titles claimed nine of the top ten spots. The GameCube's Agent Under Fire was the sole interloper. Microsoft claims they'll turn a profit by 2004. I think they'll be history.
No Accounting for Taste
That same software list that aptly shows Sony's dominance brings other damning news. Second on the scroll of March's most popular games is Rockstar's State of Emergency. I though that the XFL finally proved that you *CAN* underestimate the consumer's intelligence. I guess State of Emergency proves me wrong. Picture this: A country shocked by a catastrophic terrorist attack, a country mourning its lost innocents, a game company making bags of money with a game that promotes terrorism. Is there something wrong with that picture?
Tight Takes
Heroes of Might and Magic IV is a semi-radical departure from the series. For openers, the game has gone 3-D. The switch is most noticeable in the battle screen. Gone are the cardboard cutout figures and side-scrolling view of Heroes of Might and Magic days gone by. In their place are wonderfully animated, miniature-quality figures. It's not as pretty as Etherlords, but it's a step in the right direction.
Also radical is the hero's presence on the battlefield. We've been used to heroes lagging behind, casting their spells from the back of a horse. Now they'll wade into the fray, slinging fire bolts, and swinging swords with the best of them. Not nice is the game's aversion to video cards.  It's finicky at best, downright un-playable at worst.
Finicky video car compatibility aside, Heroes of Might and Magic IV looks to be a winner. It's high time that the game went 3-D and plopping the heroes on the battlefield provides a sense of urgency not felt in the previous editions. I'll know more after I've logged some hours at the screen, but at first glance this looks to be the series' best.
Hey, maybe they'll do another PlayStation 2 port. You know, they won't risk betting on Microsoft's losing horse.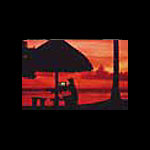 © Mark H. Walker, LLC 2001
Mark H. Walker is a veteran interactive entertainment journalist who has written over 40 books including his recently released Medal of Honor and Wizardry 8 strategy guides
An affordable, ultra-portable headphone set.

more