Home
News, and the latest updates.
Archives
Stories from the past...
Submit News
Got a item of interest? Here's the place to go.
Feedback
Your opinion always counts on how we can make GameSurge even better.
Mailbag
Comments on our features, by you, the viewers.

Hardware
Tweaks, reviews and a handy driver index highlight our newest section
Reviews
Looking to buy one of the hottest games? We have it covered.
Previews
Get a advanced look at the games of tomorrow.
Interviews
Find out more about the people behind your favorite game.
Strategy
Need Help? We have a very large selection of walkthroughs now up.
Gallery
A special section featuring the best in artwork and images.

Editorials
The written word, by staff and viewers.
Game Guy
A bi-monthly column contributed by Mark H Walker, an independant writer in the Gaming community.
Gallery
Pictures from around the web.
Hosting
Our current hosting plans and features.
Site Information
Who we are, what we do, our policies and job positions.


Strategy Index Guide
The resource for the best articles for the best games. Now with support over 55 games
Strategy Menu
N64

PlayStation
The Sony PlayStation, and beyond...
Nintendo 64
Currently Down.
Dreamcast
The Dreamcast resource, and more. Home of the DC Technical pages.
By Mark H. Walker
News flash: Game of the years awards are rigged. Another news flash: Empire Earth is NOT a great game.
I'm in the middle of writing my latest book, Games That Sell. Unlike the tens of other gaming "how-to" books on the market –many of which are very good reads—Games That Sell doesn't explain how to make a great game, but rather making a game that sells well. Sometimes the two are one and the same, sometimes they're not. Case in point, Empire Earth.
As Yoda would say, get me not wrong. This is a good game. A good game, but nothing more. Empire Earth is conventional real-time strategy built on an unconventional premise –i.e. modeling war from cavemen to the future. Sierra's public relation's team took it from there.
The public relations people mounted a massive ad campaign. The game was prominently displayed at E3, and made the cover of several game magazines. The PR folks pounded two angles: The game covers lancers to lasers and it's designed by the same guy (Rick Goodman) who created Age of Empires. Hence when the game released, its name was more common than pasty skin at a game convention.
Create that level of buzz and all you need is a solid game to back it up. Empire Earth is solid, and the awards flocked in. The game was everyone's everything. Several game sites and magazines either named it game of the year, strategy game of the year, or gave it runner up status in those categories.
But no one has played it. I've talked with editors at several sites and a handful of prominent game journalists that never took the wrapping off. No doubt somebody's moused it around, but my informal poll also leaves little doubt that Empire Earth's end of the year accolades had as much do with the huge buzz created by Sierra's PR department as it did with the actual quality of the game. 
In one hand that's okay. Good on Sierra public relations. By promoting their product well, putting its name on everyone's lips, they "rigged" the end of year awards. And good on Rick Goodman, Stainless Steel Studios, and the solid product that they turned out. Without a good game Sierra's PR efforts would have been for naught. On the other hand, shame on all us journalists for getting duped into issuing end of the year awards at all. Who cares if a game is the best, as long as it's good? And who's to judge if it's good if they haven't even played it? Like I said, the end of the year awards are rigged. Want to know what games are good? Ask a friend.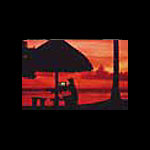 © Mark H. Walker, LLC 2001
Mark H. Walker is a veteran interactive entertainment journalist who has written over 40 books including his recently released Medal of Honor and Wizardry 8 strategy guides
An affordable, ultra-portable headphone set.

more