Home
News, and the latest updates.
Archives
Stories from the past...
Submit News
Got a item of interest? Here's the place to go.
Feedback
Your opinion always counts on how we can make GameSurge even better.
Mailbag
Comments on our features, by you, the viewers.

Hardware
Tweaks, reviews and a handy driver index highlight our newest section
Reviews
Looking to buy one of the hottest games? We have it covered.
Previews
Get a advanced look at the games of tomorrow.
Interviews
Find out more about the people behind your favorite game.
Strategy
Need Help? We have a very large selection of walkthroughs now up.
Gallery
A special section featuring the best in artwork and images.

Editorials
The written word, by staff and viewers.
Game Guy
A bi-monthly column contributed by Mark H Walker, an independant writer in the Gaming community.
Gallery
Pictures from around the web.
Hosting
Our current hosting plans and features.
Site Information
Who we are, what we do, our policies and job positions.


Strategy Index Guide
The resource for the best articles for the best games. Now with support over 55 games
Strategy Menu
N64

PlayStation
The Sony PlayStation, and beyond...
Nintendo 64
Currently Down.
Dreamcast
The Dreamcast resource, and more. Home of the DC Technical pages.


By Mark H. Walker

Question: How do you tell a male from a female turtle?
Answer: The male's the one with the remote.

A few years back someone slapped a remote in my hand. It seemed like a good idea at the time. The girl I was using to fetch beer and change channels was taking up too much of my time. I was ready for a switch, and although the remote wouldn't fetch beer it did flip from the Colt game –the BALTIMORE Colt game-- to the Madonna video as I stood at my refrigerator swilling Bud. But something inside me whispered, "This isn't right, this isn't healthy."

So I moved my chair closer to the refrigerator.

Nevertheless, I knew that the TV remote was a good thing. So too were faster computers, VHS players, tape decks, and then CD-ROMs. In fact technology brought so much good that I became Pavlov's dog. Whenever someone would ring the technology bell, I'd salivate. And Bill Gates grinned.

He wasn't alone. An entire generation of technosapiens (Def Leppard's word, not mine) has blossomed, cell phones on ears, MP3 players on hips. It's a good thing. Yeah, cell phone impaired drivers do kill the occasional pedestrian, but it's a small sacrifice. Look at what we have. There are FAX machines to speed hard copy transactions, email to instantaneously communicate, and videoconferencing that enables businesses to do more each day than they used to do in a week. At least until a stressed worker pulls an M-16 on their co-workers. That slows stuff down a bit.

We're at the beginning of a digital decade, claims Mr. Gates. By 2010 we'll be able to carry all our files with us wherever we go, have music in our pocket, instant access to email –which, by the way, will give your bosses instant access to you, and operate our computers remotely. I mean like from across the room (as if you can't walk ten feet to the screen?). It reminds me of a game I once played. A game called Mission Critical.

It's a great game. A game that foresaw an Earth fractured into two camps: Those who sought technology at any price, and those who asked the simple question, "When is enough, enough?" As I write this scientists are attempting to build the first human. A technology that we have had, with a much more enjoyable methodology, since the beginning of time. Yet, since the cloning technology exits, the dogs will use it.

The challenge of our children's life will not be assimilating new technology, but rather questioning it. Pavlov's dog was, after all, a dog. We are not. Well, at least no one's ever called me that to my face. Yet, I smell a bit of the lab on our skin. See the new gadget, want the new gadget? Drool for the new gadget? Isn't it just plastic?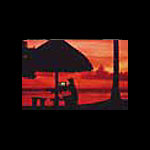 © Mark H. Walker, LLC 2001 Mark H. Walker is a veteran interactive entertainment journalist who has written over 40 books including his recently released Video Games Almanac and The Parent's Guide to PlayStation Games.

An affordable, ultra-portable headphone set.

more