Home
News, and the latest updates.
Archives
Stories from the past...
Submit News
Got a item of interest? Here's the place to go.
Feedback
Your opinion always counts on how we can make GameSurge even better.
Mailbag
Comments on our features, by you, the viewers.

Hardware
Tweaks, reviews and a handy driver index highlight our newest section
Reviews
Looking to buy one of the hottest games? We have it covered.
Previews
Get a advanced look at the games of tomorrow.
Interviews
Find out more about the people behind your favorite game.
Strategy
Need Help? We have a very large selection of walkthroughs now up.
Gallery
A special section featuring the best in artwork and images.

Editorials
The written word, by staff and viewers.
Game Guy
A bi-monthly column contributed by Mark H Walker, an independant writer in the Gaming community.
Gallery
Pictures from around the web.
Hosting
Our current hosting plans and features.
Site Information
Who we are, what we do, our policies and job positions.


Strategy Index Guide
The resource for the best articles for the best games. Now with support over 55 games
Strategy Menu
N64

PlayStation
The Sony PlayStation, and beyond...
Nintendo 64
Currently Down.
Dreamcast
The Dreamcast resource, and more. Home of the DC Technical pages.
By Mark H. Walker
Here it is, the day before Christís birthday. Prompted by Bonnie at Electric Playground Iíve put together a wish list. Look not for a rhyme or reason. As with many of my columns, this list concerns not only gaming, but the gaming life which playing video games is but a small part of. So, for what itís worth --which, judging by both Internet advertisement rates and my income, isnít much-- hereís my semi-grownup Christmas list.
For Christmas Iíd like:
Websites and magazines to require their writers to use their real name instead of silly shit like ďZapper.Ē

Iíd like the following words and phrases to be stricken from the English language:

--except when Iím referring to my wife in a green dress.

Over the top

--except when referring to World War I infantrymen.

Rocking

--except when referring to Def Leppard or Three Doors Down.

7/24

--absolutely no exceptions.

Happy Holidays

--call it Christmas ĖIím not asking anyone to convert to Christianity. It is, however, a historical fact that Christ lived. This is when we acknowledge his birth. Deal with it.

Intuitive

--except when referring to what my wife and I do in the privacy of our bedroom.

Robust

--no exceptions.

Immersive

--except when referring to screaming through Turn Nine at Willow Springs raceway in a T-342 Lola Formula Ford.

Kicks ass

--except when referring to Alan Bass, my high schoolís resident bad ass.

Seamless

--except when referring to eggs.

African American

--no exceptions --Hey, I donít make anybody call me Euro-American.

America to not only win a military victory in the war on terrorism, but to truly address the fundamental injustices that spawn it.

To see more PR reps that know how to boot the games they represent.

A real playoff system in college football.

A great turn-based BattleTech computer game.
A Mission Critical follow on.

Editors to learn where the reply button resides in their email program. You donít have to want my pitches, but have the common decency to say no.

Professional athletes who whine placed in a ďrealĒ job for a month.

Rappers to lighten the hell up.

More women to wear mini-skirts.

To watch more sunsets, tell more jokes, learn more from my kids, shoot more baskets, play my stereo louder, be nicer to people, turn off my computer, spend more time drinking beer with friends, and make lots of good memories. Convenience stores to close at 11:00 PM, work to start at 9:00 AM, and for everyone to take daily siestas on a Caribbean beach. For the entire world to stop sweating the small stuff, slow down, and enjoy each other. Itís our only chance.

And last, but not least, for God to bless us one and all.
Merry Christmas, Happy Kwanza, Happy Hanukkah to everyone.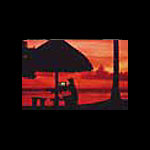 © Mark H. Walker, LLC 2001 Mark H. Walker is a veteran interactive entertainment journalist who has written over 40 books including his recently released Video Games Almanac and The Parentís Guide to PlayStation Games.

An affordable, ultra-portable headphone set.

more