Diablo Revealed - Orginal Screenshot 2
These are pictures, images, and artwork from around the web. Just click on the link to enlarge the picture. Any questions, comments, or submissions can be sent to shiva at shiva@gamesurge.com

Original Screenshot Num.2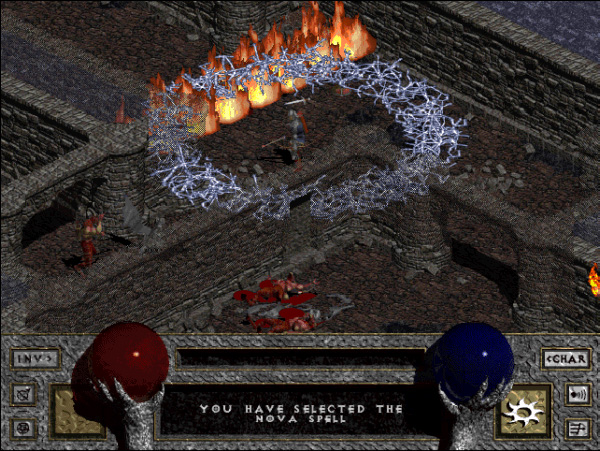 This Screenshots shows our hero battling in the Catacombs. The warrior is armed with an bow, and what is most likely a low level firebolt spell. Check out the Nova spell our hero is using. This spell was not a learnable spell in the final release of Diablo.
Helping GameSurge
Because of the huge amount of work needed to get this section off the ground,
GameSurge are looking for good people to help out with both this and other sections as
well, in all areas. We are looking for section webmasters, as well as people to find the artwork,
put together the pages, post news, and even write accompanying articles and bio's of the
game designers. If you wish to join the GameSurge family, please contact shiva by Email
or ICQ him at 32818277.